Wilson's Landscaping & Lawn Service, Inc. is a first class snow removal company servicing the metro east. Our rapid storm response team helps maintain a safe environment for your employees, customers, residents, and suppliers; clearing the way for you to conduct business. Keeping properties safe and secure enhances our clients risk management programs and reduces their overall liability exposure. We are a leading innovator in the snow removal industry. Additionally, we are dedicated to offering a full service approach, with state-of-the-art equipment that goes far beyond the expectations of our clients.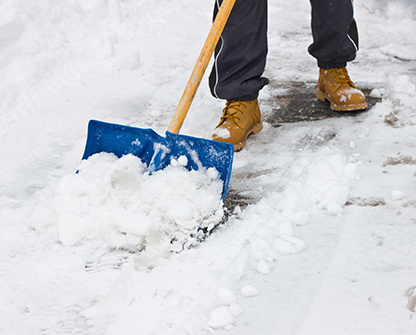 As an owner or manager, if you're concerned about the well-being and safety of those visiting your property when winter weather threatens, then Wilson's Landscaping & Lawn Service, Inc. is the professional company of choice.
Our professional team conducts at least two "practice runs" before the first snow, which enables our snow crews to study your property and note pertinent information. Snow plowing commences upon customer request or two inches of snowfall regardless the time of day. We do not cease operating until every snow customer has been serviced.
Contact us for your free Snow & Ice Management Proposal!