Weekly & Biweekly Mowing Service
When the weekend finally arrives, the last thing that you want to do is mow your lawn. It is time to enjoy the important things in life, or at least the fun things. That's why we always have your yard perfectly groomed by the end of the week – ready for you to enjoy. Mowing programs include the following: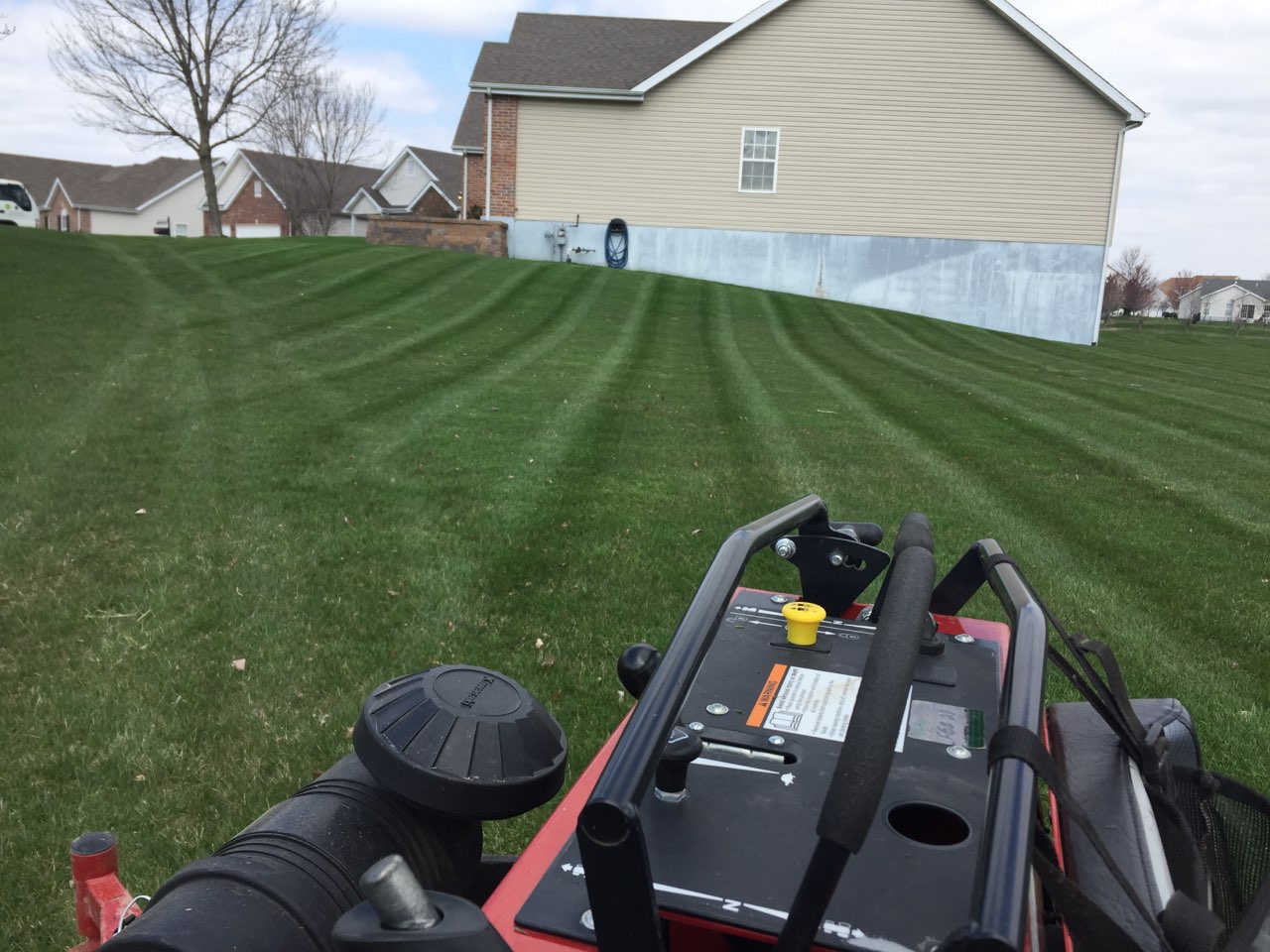 Contact us and get a free estimate today!
Belleville, Collinsville, Edwardsville, Fairview Heights, Freeburg, Glen Carbon, Lebanon, Mascoutah, Maryville, Millstadt, O'Fallon, Scott AFB, Shiloh, Smithton, Swansea.
Our Lawn Maintenance Program
Six Application Program
If having a Beautiful, Dark Green, Lush, Thick, Weed Free, Insect Free, Environmentally Safe and User Safe Lawn isn't enough reason to join our program, here are a few more:

Core Aeration, Dethatching, Grub Control, Mole Control, Aeration & Seeding, Lime, Tree & Shrub Care.